2021 Epcot Flower & Garden Festival Guide DisneyTouristBlog
Epcot International Flower & Garden Festival runs from March 3 to July 5, 2021 at Walt Disney World. This guide covers info about this spring event, everything new, our tips & tricks, what to expect, and how to maximize your time & money. (Borrowed and excerpt without permission from DisneyTouristBlog)
The 28th Annual Epcot Flower & Garden Festival will be the longest ever, starting a day earlier and ending over a full month later than this year's event was intended to run. With the 2021 Epcot Flower & Garden Festival just around the corner, we have some new details about what next year's event will entail.
Here is the March 2021 at Disney World Crowd Calendar
With more than 20 stops, World Showcase will play host to the Taste of EPCOT Flower & Garden Festival's Outdoor Kitchens and other food & beverage locations, offering a smorgasbord of flavors and beverages.
What's New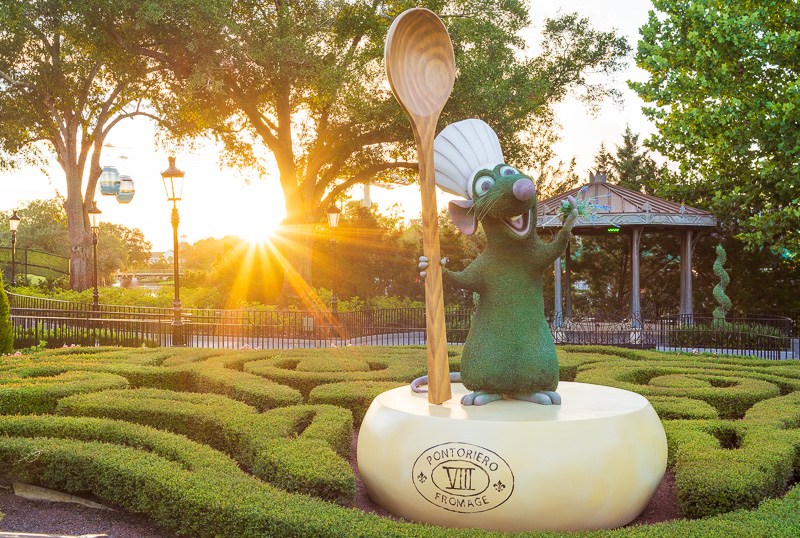 For comparison, this year's event had 13 Outdoor Kitchens, which was the most ever. It sounds like another increase for next year, although it's unclear how many of the 20 "stops" will be Outdoor Kitchens and how many will be existing snack stands with special menu items.
Walt Disney World has confirmed that the Outdoor Kitchens, Play Garden, Family Play Zone, and the Goodness Garden Butterfly House will also all return. Additionally, returning character topiaries will include Snow White, Elsa & Anna, Belle & Beast, Mickey Mouse, Minnie Mouse, Miss Piggy, and Kermit the Frog.
Additionally, gardeners of all ages will be invited to participate in Spike's Pollen Nation Exploration – a springtime scavenger hunt starring Spike, the buzzzz-iest honeybee at Walt Disney World
As you might know, Remy's Ratatouille Adventure is a new family-friendly trackless dark ride being built in an expansion of the France pavilion, and is slated to debut in 2021. No specific date has been set for the attraction's debut, but progress is moving swiftly, and it very well could open towards the end of Epcot's Flower & Garden Festival!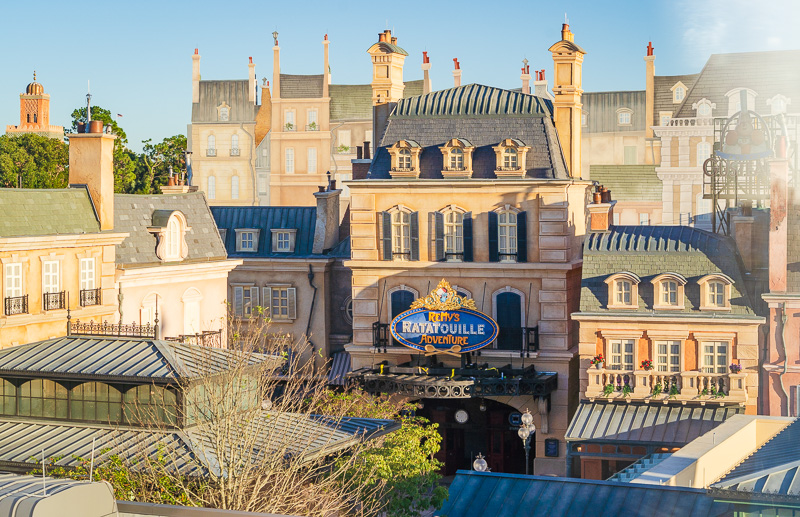 Special Exhibits
Special Gardens & Exhibits -There will be 20 different garden areas all across EPCOT, including floating gardens on the waters of Future World, a bamboo garden in China, a tropical rainforest garden in Mexico and the English Tea Garden by Twinings in the United Kingdom, where you can also take a Self-Guided Tea Tour. At Outdoor Escapes, you can unwind in refreshing spaces that show you just how easy it is to create an outdoor escape for family and friends
Goodness Garden Butterfly House – The Butterfly House returns this year, combining butterflies and fairy topiaries. This butterfly house is always really cool, as butterflies fly all over the place and even land on guests. We recommend spending about 10-15 minutes in here to watch the butterflies and take photos.
Character Topiaries – Throughout World Showcase and Future World, there are dozens of topiaries inspired by Disney films. The highlight for 2021 is at EPCOT's newly-reimagined main entrance, which features a centerpiece display with Sorcerer Mickey.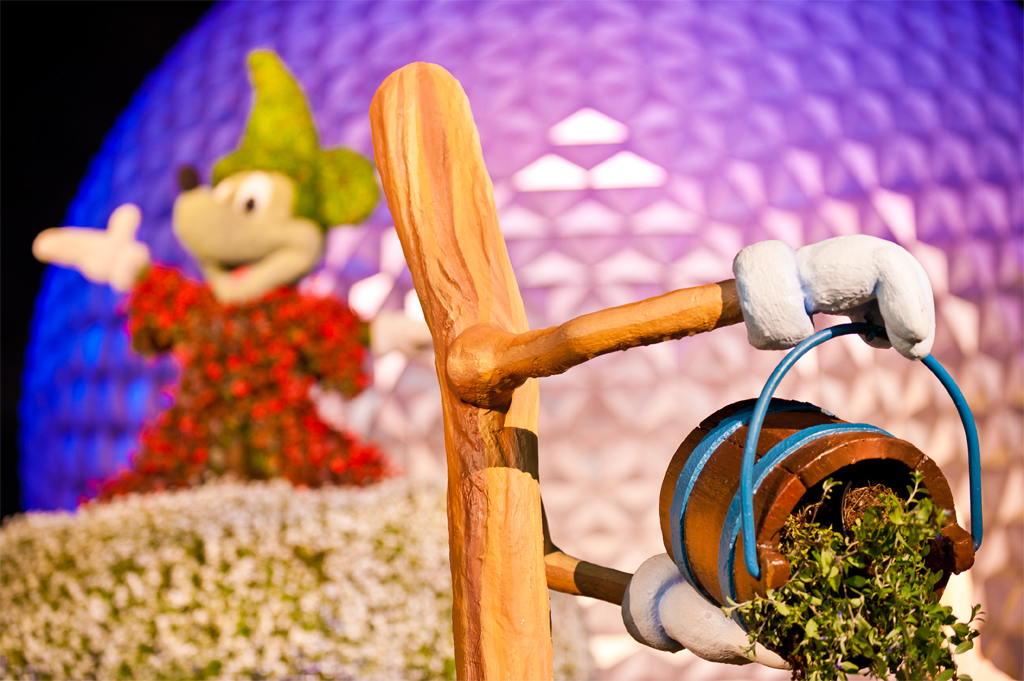 The light-up topiaries that debuted a couple years ago are returning as are the Muppets topiaries. Other topiaries around Epcot will include Pixar characters, Winnie the Pooh, Mickey Mouse, Donald Duck, Princesses, Lion King characters, and other classic favorites.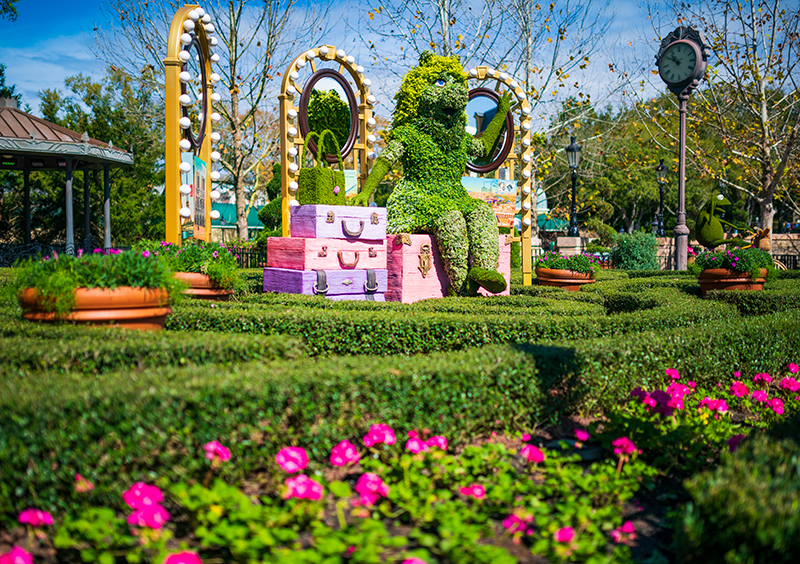 Outdoor Kitchens
These are essentially Food & Wine Festival kiosks offering food and drinks. Here are the Outdoor Kitchens you'll find at the 2021 Taste of EPCOT Flower & Garden Festival: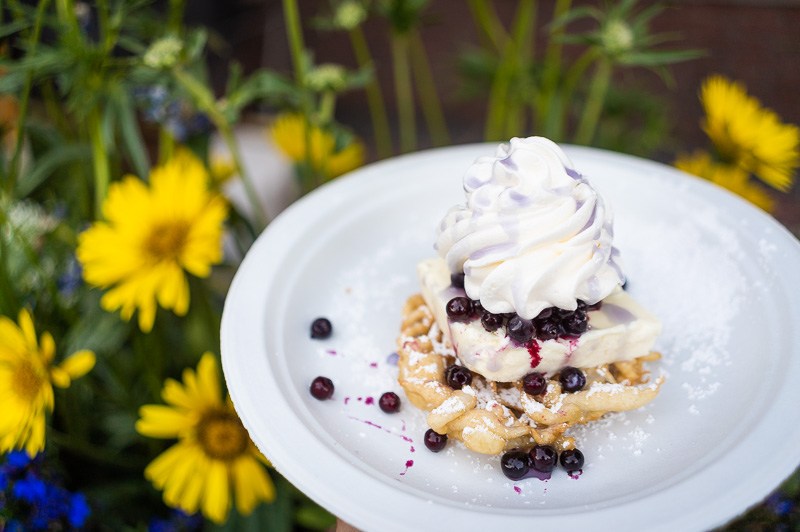 Bauernmarkt: Farmer's Market – Venture to Germany for Bavarian bites sure to sate foodies of all ages—every dish is köstlich.
Cider House – Behold buzz-worthy ciders and artisanal provisions that are sure to hit the spot in World ShowPlace.
Citrus Blossom – Treat your taste buds to the subtleties of lemon, orange and lime—turning delicious dishes even more delish!
Festival Favorites – Discover Walt Disney World fan-favorite dishes, microbrews and other beverages in World ShowPlace.
Flavor Full Kitchen – Find flavors of healthy cuisine in this delightful eatery, featuring vegetables straight from the garden!
Fleur de Lys – Indulge in haute cuisine and boissons that'll make you fall in ooo-la-la-love with this palate-pleasing Parisian pop-up!
Hanami – Journey to Japan for innovative plates crafted with culinary Zen.
Jardin de Fiestas – Take a food-tastic tour of the Mexico Pavilion… these tantalizing tastes will add some spice to your day!
The Honey Bee-stro – Quell cravings with an incredible menu of all-natural food and drink infused with the nectar of the gods!
La Isla Fresca – Nibble on Caribbean-seasoned dishes that'll send appetites swaying to the island beat!
Lotus House – Sink your teeth into authentic Chinese eats filled with morsels of good fortune!
Magnolia Terrace – Get a nice, cozy feeling with some comfort food inspired by the Gulf region.
Northern Bloom – Discriminating palates will enjoy the fantastic fare from our Great White North neighbor… O Canada!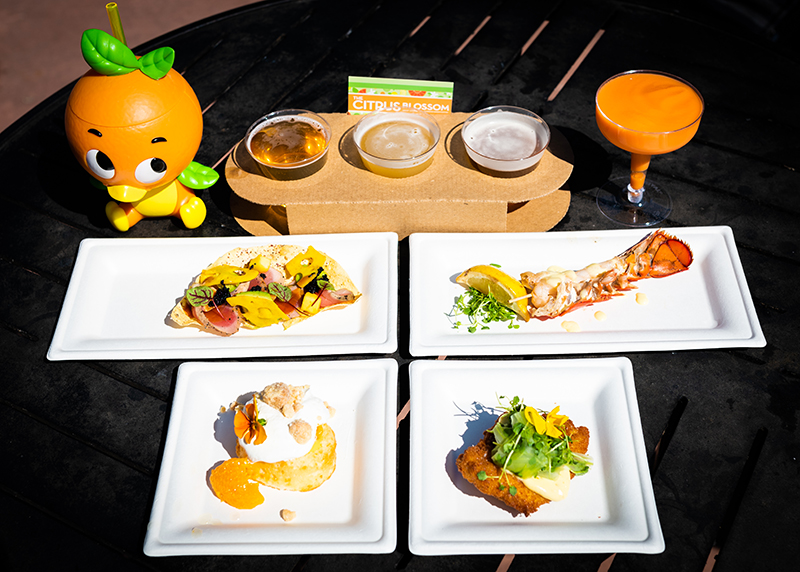 Pineapple Promenade – Get your tropical fruit fix from tart 'n' tangy to the sweetest frozen treats!
Primavera Kitchen – Mangiare hearty helpings of Old-Country dishes served with a glass of vino… now that's amore!
Taste of Marrakesh – Intoxicate taste buds with the exotic flavors of this North African mecca—mysterious Morocco!
Trowel & Trellis – Delight in some of your favorite foods—created from innovative recipes by Impossible Foods
Summary
Overall, Epcot's Flower & Garden Festival is a really lovely event. There's a decent amount to do at the Flower & Garden Festival, and something that will appeal to everyone. It's our third favorite time of year to visit Epcot, after the Festival of Holidays and newer Festival of the Arts (but ahead of Food & Wine Festival).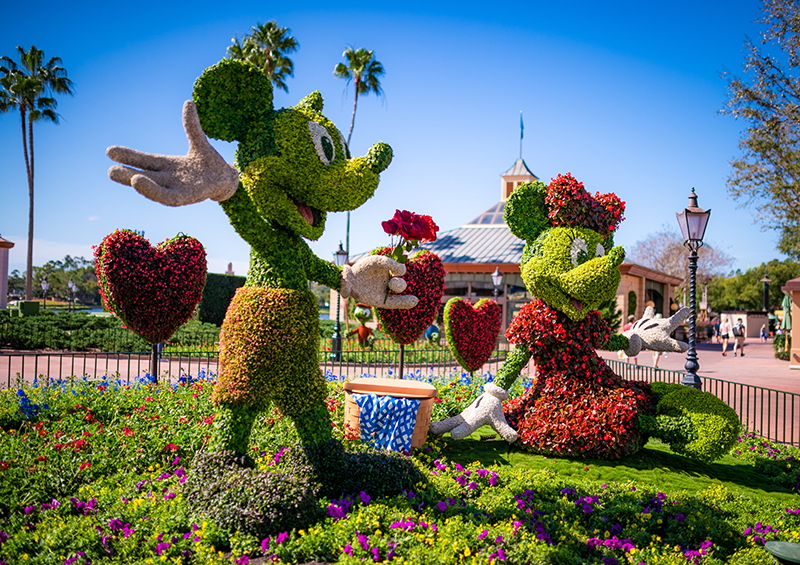 Whether you're a first time guest or a seasoned veteran of Walt Disney World, visiting during Epcot's Flower & Garden Festival is a lot of fun. Epcot is at its most beautiful during Flower & Garden Festival, and you can enjoy much of what's offered during the event without spending anything extra. Epcot smells and looks wonderful, and there are a lot of unique offerings, displays, and photographic opportunities.